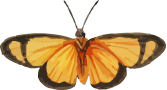 Where I am now...
This building was used as a Sample Room and then as a "Dress-Up" for school children till we had a larger building ready beside the school. Now it is the "Play Shop". Children are allowed to go behind the counter in this shop.
Where I have been...
About 15 years ago Richard Martin gave us this little building. It was used for the goats and donkeys and later as storage room for paper work. One story have to tell: I went to Switzerland and when I came back the shed was opened by the goats and all the paper work was ripped up and spread over the paddock.
Between the play shop and the play house are two tanks (about 1m3 large each). We were told they were used to bring breakable goods to New Zealand. We asked if anyone knows anything about them. Here is the story we received: Re Tanks: Samuel Crow bought a general store in Maheno, North Otago in 1905, moving there from Dunedin. His brother Alex ran the store and their letterhead said, "Crow & Co., General Merchants." Samuel Crow imported crockery from England, packed in square cast iron water tanks filled with sawdust or straw. The only access was the smallish round plate at the top, and the capacity was probably 400 gallons. Sevres porcelain was imported by him. In 1910 they built a larger store at Maheno known as the District Stores. It was a large emporium of farm and household goods, and reputedly the biggest country store in NZ. They sold the store and moved away from Maheno in about 1921.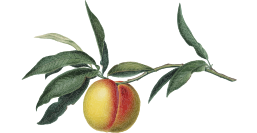 How I got here...
23.1.2019 between the play shop and the play house are two water tanks
26.6.2019 water blasting the dirty inside
1.7.2019 rotten floor boards and floor joists
9.7.2019 Scott gave up and removed the old structure
16.7.2019 the roof is up, let's have a roof shout (little tree on top of roof)
5.10.2019 was used for a while as the school dress-up room
22.11.2019 Scott built a secret door at the back of the play shop
10.1.2021 customer in play shop