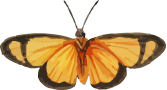 Where I am now...
The green house is now used for school visits and to house our monarch butterfly enclosure. We also use it to grow seedlings and we have a cacti garden in the green house.
Where I have been...
In 2012 Rob McAllister built a wooden gazebo for a wedding of a friend of ours. After the wedding I wanted to transform the gazebo into a green house. I drew up a plan how it could be done and went to the council. They told me to come back with a better plan :-). And they told me the wooden gazebo would be too close to the neighbours property.
I also would like to mention that Rob McAllister had a beautiful tomato he grew every year. It is a tomato which ripens evenly and doesn't have green parts left on the tomato. When he left to Australia he gave me some seeds to keep going. I have sent three tomatoes to Koanga Gardens and they named them: McAllister Nelson Red. We still grown them every year and if you are interested we can sell you some seeds.
I asked Diana Polkinghorne to help me. We had quite a bit building material left over from the renovation of our main house. There were bricks, windows, doors, rusticated weatherboards and boards and batons. I measured and counted everything and went to Diana. She had her office in a boat at the marina in Nelson. She used all the building material and kept half of the wooden gazebo in the back. BTW each window and door has a story to tell. Most came from Switzerland.
August 2010 I received branches of a weeping willow. I put them in the ground and at a later stage had a steel mash reinforcement made for the willow branches. This worked very well. However, the black lice took hold of the willows and we had to remove them. After that we placed two buildings in this space. One of them is the Groceteria. The other one is not yet renovated. We most likely will use it as a shoe shop. Cresswell shoes from Blenheim donated all the machinery from their old shop to us and we would like to set those machines up and hope we find someone who would like to repair shoes in this building.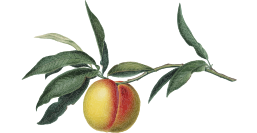 How I got here...
23.4.2010 wooden gazebo especially built for a wedding
23.4.2010 my original idea how to use the wooden gazebo as a green house
23.12.2010 willow shade house
26.4.2011 at the start we used old street signs we bought. Now we replaced them with replica street signs which were used in Nelson around 1900s
27.12.2018 beautiful meadow growing beside the green house
27.2.2018 meadow beside the green house
22.4.2020 during lock-down we used the green house to grow veges.
24.4.2021 ready for a school program. The blue mosquito net houses several monarch chrysalises