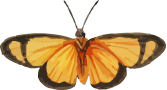 Where I am now...
Our Emporium houses vintage audio and acoustic items. We call it the "Cullingworth & Peterson Emporium". We want to recognise J. Cullingworth who had a grand exhibition in 1843 of scopic displays and phantasmagoria on Trafalgar Street in Nelson.
In his advertisement he writes that he has microscopic images he can magnify 500 times. It must of been an amazing event seeing his displays in those days.
And we want to recognise David Peterson who helped us purchasing amazing items like the phonograph with the mega horn and the Edison Amberola 75 Phonograph, which children will be allowed to use with care.
Where I have been...
20.4.2016 we bought the building. It was a garden shed for two different parties/houses. It had two different entries. Soon after the building arrived we were able to buy the original counter from H & J Smith (c1920s). We had to put it into the building before the next one (the barber) arrived. It is so large that we would not be able to remove it now.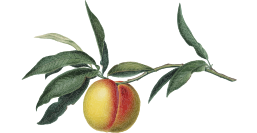 How I got here...
10.7.2018 for several years the building was in this neglected state
28.1.2021 the steel bevelback cladding is removed, building paper added to the frame and the first two weatherboards are going on.
30.1.2021 the door on it's original place.
23.1.2019 This was the original door from the playshop building which Scott restored for the Emporium building.
11.2.2021 Scott totally rebuilt the door which was on the play shop building.
11.2.2021 Scott replaced the two windows with this beautiful window. He carries away the door he rebuilt.
8.3.2021 In the background is the mini-lodge which the Forest Lodge people are building.
Nelson Examiner and New Zealand Chronicle, Volume II, Issue 75, 12 August 1843, Page 297
Nelson Examiner and New Zealand Chronicle, Volume II, Issue 79, 9 September 1843, Page 314