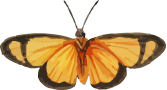 Education
Magical 1900s group experience
Experience an old-style school lesson.
Try writing with ink and on a slate. The classes are
 taught by our teacher Ms Baigent, who is rather strict.
Things were different in those days!
Wash Day
Wash old style with Ms Harriet
In the old days washing clothes was a full days work. There were tools to help with things,
but nothing like the luxury we have today! On Willow Bank Wash Day you can have a go at using equipment that was once commonplace and for everyday use.
Wash day before the washing machine was invented.
Dress Ups
Try on & wear around the village!
Willow Bank is like a big stage and you are part of the play. We encourage people to arrive in costumes or get dressed-up in our dress-up room.
Secret Garden
Explore and discover little treasures
Our secret garden is a garden full of flowers and plants and a colourful place to laze.