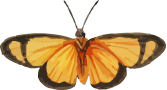 Check out our buildings
Willow Bank Heritage Village is an affordable, fun and interactive living museum with 20+ shop displays.
Slurp on a milkshake from our 1970's Milk Bar, enjoy tea and cake at our Victorian Style Cafe or devour a burger from our 1950s Burger Bar. Eftpos available.
Amble through the Secret Garden. Try out the Working Bakelite Phones. Test your skills at the Target Shooting Range. Play in the Playhouse. Be entertained at the Puppet Theatre and Cinema.
Experience how life was once in the School House, the Laundry, the Library, the Grocery Store, the Bakery and so much more.
Hover over each building and click to find out where it has been and how it got here.