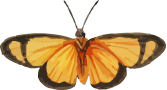 Where I am now...
At the start we used the building as a photographic studio. Pete Madsen painted three back drops for our photographic studio. Two of them were replicas of Tyree back drops and the third one was a backdrop for our Halloween events.
We had 8mm and 16mm projectors and no building to show movies. We transformed the photographic studio into a movie theater. At the start visitors had to sit on a carpet and then on hessian covered seating. End of October 2020 we were lucky to buy 12 ex-seats from Theater Royal in Nelson.
Our research shows that in Nelson a move theater was. It was called Hayward's pictures (Empire Theater).
Researching further shows that Henry John Hayward was a major player in early movie screening. Our movie theater is dedicated to him. Here a short biography:
Hayward's Pictures
Founded in July 1910 to run an expanding business of film distribution and exhibition. By late 1912 it controlled 33 picture/movie theaters and had an established film-hiring department.
Where I have been...
John Gosney (Nelson lanscape artist 14.7.1950-23.2.2015) made this building for himself and when he got diagnosed with a terminal illness he sold it to us. It was made with wood from Ngawhatu hospital.
St Mary's Orphanage operated from 1886-1919. Ngawhatu Psychiatric Hospital operated from 1922 to 2000.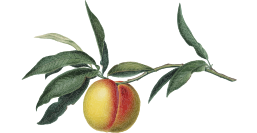 How I got here...
26.11.2014 at John' Gosney's property
26.11.2014 John Gosney in the foreground
1.2.2015 first backdrop set up in our photographic studio. It is a replica of a Tyree backdrop.
Pete Madsen painted a replica Tyree backdrop
Pete Madsen painted a replica Tyree backdrop, was used by Nelson Provincial Museum for exhibition "100y Say Cheese"
Pete Madsen painted for us a Halloween backdrop
3.10.2020 replicated sign from 1913 for our movie theater
1.10.2020 getting ready for the first screening. Everyone has to bring a home made ticket.
1.10.2020 first screening
3.10.2020 seating with hessian sacks as cover
3.11.2020 ex-seating from "Theater Royal" in Nelson
Is this Mr Henry John Hayward?