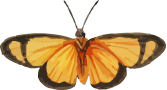 Where I am now...
There were a few challenges for Scott with this building. He didn't like the window and made a bay window and he didn't like the door. And I brought him two pieces of an Art Deco display cabinet. Those two bits were only the leadlight glass parts of the cabinet. He couldn't make it to work until he turned one upside down.
Where I have been...
In 2015 Jeanine Price and I went for a drive over Dovedale, Tapawera, Kohatu because a friend told us that there were little buildings on farms. We had the intention to find one and we did. It was in Stanley Brook where we saw this little building and asked if it was for sale and it was. Soon after it got delivered.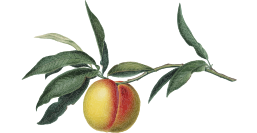 How I got here...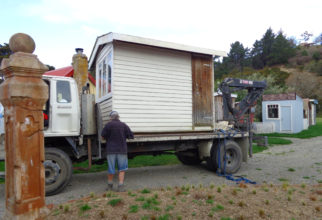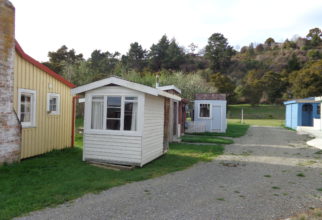 Items used for sewing, mending and darning.